Skip over navigation
Start Content
Town of Bowdoinham
Welcome to the Online Payment Center for the Town of Bowdoinham
Thank you for using our convenient online payment option for tax and advertisement payments.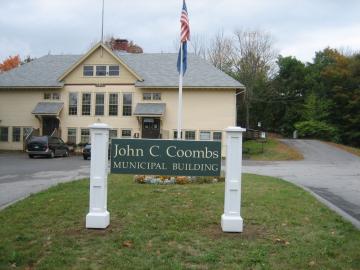 For current year tax bills we accept three payment methods:
E-Check/Checking Account - You will need to provide your account number and the bank's routing number to pay by this method. There will be a $1.00 processing fee assessed.

Credit Cards - We currently accept VISA, MasterCard, American Express, and Discover credit cards.

There will be a 2.75%

processing fee for each credit card transaction with a minimum charge of $1.95.
Debit Cards - Tax payments qualify for a discounted

flat rate of $3.95

when using a VISA consumer debit card. All other debit card transactions will be processed as credit.
Payoff of prior-years' real estate taxes on liened properties must be made in cash, bank check, money order, credit, or debit card and may not be accepted online. You may mail your pre-paid bank check or money order to: Town of Bowdoinham, 13 School Street, Bowdoinham, ME 04008 or you may pay by cash at the Town Office. Please contact our office for your current balance.